When contract renewal time nears, a School Librarian may be transferring to another school or leaving the district for a librarian position elsewhere; in either case, a job interview with a school principal is around the corner. Alternatively, our school may get a new principal and we want her/him to know how to best support the school library. Sometimes we just need need a quick "elevator pitch" to represent our school library program before school administrators and others.
Here's an all-encompassing question that can help us generate a response for any of these scenarios:
What 5 things would I want a principal to know about me and the school library?
Here are the 5 things that are most important to me:
1) My primary role is as a teacher of information literacy. I can be successful only through collaboration with other teachers, so I need my principal to actively recommend teacher & librarian collaboration to faculty. Research shows that such collaboration greatly increases student achievement. I would expect to show documentation of my collaborations during my yearly evaluation, and it would be nice to have teachers show their collaborations with me.

2) I need adequate funding for library collection development—both print and digital/online—as well as for other building media needs. If library budgets come primarily through a district library coordinator or director, I still need a budget that comes directly from the principal for items that cannot be purchased with library funds: those incidental audio/video/digital items, like cameras or computer products, that teachers ask for.
3) Please assign my duty before & after school and at lunch only in the school library. For some students these are the only times during the day that they can come in the library to check out a book. Teachers with morning duty may need to send students to the library for monitoring of make-up tests or to review videos or classroom presentations. Teachers also rely on me to be available during those times to collaborate or gather materials for their classrooms. On certain days, one of those may be the only planning time I have to prepare library lessons for visiting classes.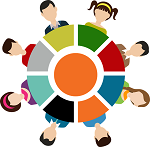 4) Even if I'm the only member of the library staff, I am a department head, and I need my principal to include me in various decision-making meetings. Other than the custodian and school secretary, I probably know more about the building than anyone else, and quite possibly am the only one who knows every teacher's curriculum! With library and librarian activities touching every subject and grade level, I often see and hear more of student and/or teacher issues than many others, so I can provide a perspective that no one else can.
5) Please keep in mind that, even if the library is empty, I really am busy working—and not just shelving books. It takes a lot of my time to: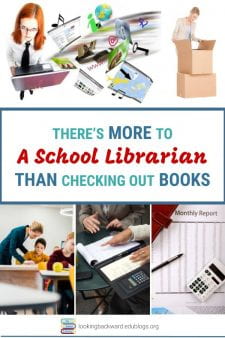 phone or meet with vendors to purchase new print & digital materials so our library resources are current and relevant to student & teacher curricular needs.
unpack, process, and shelve new print materials for the collection.
plan lessons with teachers, prepare materials for teachers, and create my own library lessons for students.
inventory materials & AV in the library and throughout the building.
generate reports on circulation, budget, lessons, and curriculum that help you make decisions to benefit our campus.
work with students & teachers on audio/video/digital projects
do those extra things, like creating & updating webpages, creating presentations for staff development, and keeping up with my own professional development.
I'm sure other librarians have other ideas on what the essentials are of their job, but for me, having a principal who actively supports me in these 5 areas is a dream come true!