"barupa" has been my online moniker since 1991, when I created an email address using the first 2 letters of my first, middle, and married names: Barbara Ruth Paciotti. I later added my state's PO abbreviation so I'm also barupatx. (That's Texas USA) My students and colleagues call me "Ms. P".
After 15 years as stay-at-home-mom, I returned to education as a Science Teacher in an alternative high school for at-risk students, teaching there for 9 years. As a certified School Librarian, I moved to a 2-yr-old middle school, and remained there for 13½ years. I love working with the kids that make most folks cringe—alternative schoolers, middle schoolers, and toddlers 2-4… clearly a woman in need of therapy!
I take as much professional development as my school district offers or allows to broaden my understanding, and I learn from some remarkable educators. I'm a voracious reader of education blogs and books related to teaching, school libraries, and educational technology. I strive to see the big picture…how it all fits together…so that I can integrate it for others to more easily understand.
I began blogging after becoming a School Librarian, creating BrP Bytes in 2005 on Blogger. I retired that site in 2015 and moved my library-related material to Looking Backward on Edublogs. I want to share my acquired knowledge & experience to build a legacy of quality school library information, making sure what I share is related to the current educational climate. I like to help people find answers (probably why I became a school librarian) and I hope you find some through this blog.
I've loved technology since taking a FORTRAN course in college (long long ago, in a galaxy…no, wait, just long, long ago). In the early 90's I took a few defunct computers at my school and built 2 working ones for a fellow teacher—earning the title "Tech Queen." In 1995 I ventured into the text-only WWW and began creating Web pages—eventually I became our district's Web Trainer and presented at a Texas Library Association conference. Originally an Apple fan, I'm now a PC person. I try to keep up with all the new stuff, although the learning curve is much steeper as I get older!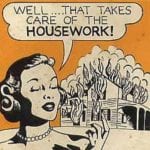 My other interests include home improvements—from painting & wallpapering, to plumbing & electric, to landscaping & gardening, to repairs & construction. (My hubby gifted me a radial arm saw!) The one thing I hate is housework, so even though I retired after 26 years in education, I still have a cleaning lady every other week!
What I most appreciate about being retired is having the time to read what other educators are doing in & out of the classroom. My most rewarding endeavor is creating authentic, easy-to-use materials for middle school librarians and making them available through No Sweat Library, my TeachersPayTeachers store. My primary online activity is my Pinterest curation service, especially my Pin4Teachers work, which allows me to share my passion for organization and for education. Both of these online activities supplement my retirement income in a (very) small way and allow me to contribute to educators worldwide.
BrP
(Not indigestion, just my initials)
blogging from the Dallas TX Metroplex, USA
You can email me at barupa@gmail.com.

I am also a Visual Content Marketing Specialist, focused on helping teachers with blogs and/or TeachersPayTeachers stores increase their online presence. I can:
create branded pins for Pinterest with optimized keywords and pin descriptions
schedule pins through Tailwind
curate other online sources into posts or pins
create Pinterest boards with branded board covers
analyze basic analytics to develop your marketing strategy
assist with blog: copy writing and editing posts, clean up older entries, troubleshoot display errors.
If you're interested in my Content Marketing Service, visit my Pin4Teachers.com website for information and pricing.