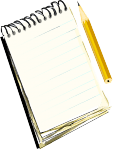 Sometimes I create a blog post every week and other times I only post once or twice a month. But I hope you agree that whenever I post I have something valuable for you.
To be sure you see each new post, you can subscribe to my mailing list and receive a direct email giving you a brief summary of content with a link to the full blog post.
Just pop your email into the short form below, and you'll also have access to my exclusive e-List Library of free resources that will help you manage your library more efficiently and provide better experiences for students.
Here's a snapshot of the e-List freebies to tempt you!
Multicultural
Book Labels